The following is a list of a dozen ladies who I think have great style.
Mary-Kate and Ashley Olsen - I love their clothing lines, The Row and Elizabeth & James. I read Olsens Anonymous daily for inspiration from their most current looks (recently the blog has started adding photos of the twins' sister, Elizabeth, as well). I like Ashley's style the most, but Mary-Kate often puts together interesting looks too. Sometimes they overdo it with the layering, but it's usually when they are walking around town and don't want to have their picture taken or they are simply freezing in the cold east coast weather. I love that they are putting their looks together without the help of a stylist unlike many celebrities. 
Olivia Palermo - She is someone whose looks are always very carefully put together rather than the effortlessly cool looks of some of the women on this list. She always looks polished and elegant, wearing timeless, classic pieces but is not afraid to mix textures, patterns, and bright colors.
Kate Moss - Some models have great style, and Kate Moss is definitely one of them. She knows how to make her looks seem effortless. Whether it's leaving her hair messy for a formal event or mixing vintage pieces with modern ones, she never looks like she's trying too hard.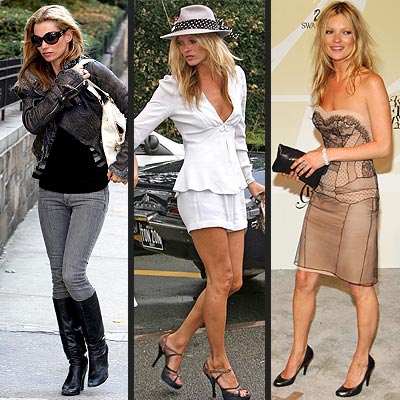 Clemence Poesy - She is a French actress and model whose look can be defined as "grungy glam." Like many French women, she manages to keep her style simple yet very beautiful and elegant. I especially like that she keeps her hair simple and makeup minimal (sometimes adding red lipstick) and mainly focuses on the clothes.
Diane Kruger - She is an actress and former model who has a great sense of fashion and does not use a stylist. She doesn't follow trends and prefers to wear what she thinks looks good on her. 
Rachel Bilson - She is an actress with great style, but she gets help from her stylist, Nicole Chavez (who also works with Kristen Bell, Amy Smart, Brittany Snow, Scarlett Johansson, Ashlee Simpson, Katherine Heigl, and more). Her stylist picks out her red carpet looks or outfits that she will wear to special events where she will definitely be photographed. However, all of Rachel's street style looks as well as outfits she wears to fashion shows when she is traveling are put together by herself, and honestly, I tend to prefer those looks over her red carpet style.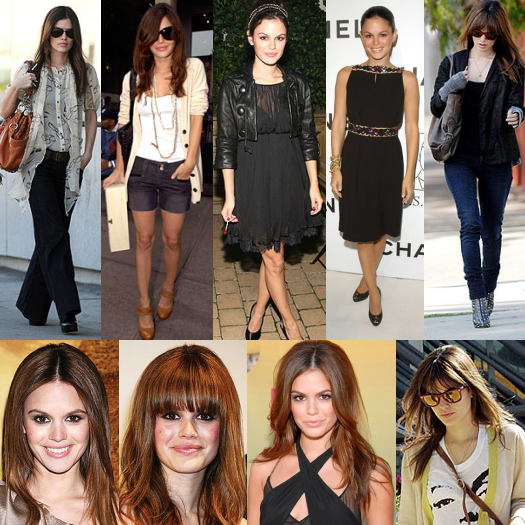 Alexa Chung - She is a British television presenter and model who is another example of someone who does not overdo it with flashy outfits and showing a lot of skin. Her quirky, cool style has made her a muse for many designers, and she has worked on collaborations with them. There have been bags and shoes named after her. Anna Wintour has called her "a phenomenon," and the New York Times has called her "the Kate Moss of the new generation." 
Victoria Beckham - It always amazes me how well put together she looks, particularly at the airport. Her style is all about well tailored, classic looks, including trench coats, blazers, pencil skirts, big sunglasses, large structured bags, hats, and stilettos.
Miroslava Duma - She is a former editor of Harper's Bazaar Russia and now works as a freelance fashion writer for various magazines. I first noticed her at NYFW last September when she wore a neon green and black Christopher Kane outfit as well as the cream colored sweater she paired with the shredded Alexander Wang pink skirt that I really wanted to get. I'll definitely be looking out for her next week to see what she'll be wearing at NYFW.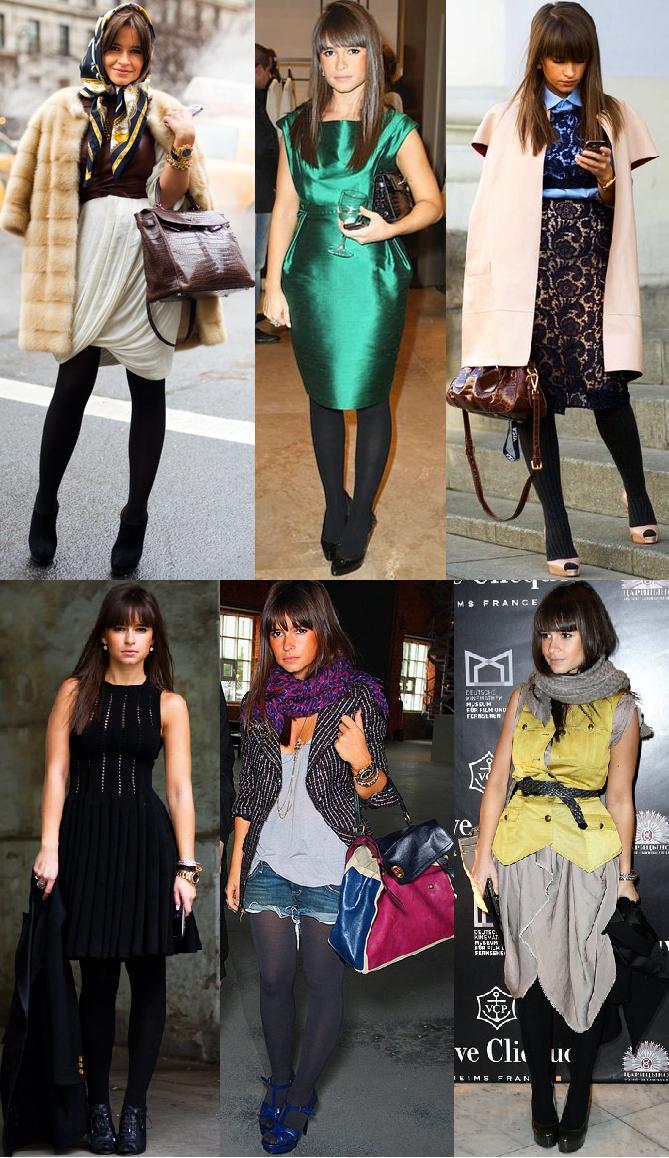 Cara Delevingne - She is a 19 year old British model and Christopher Bailey's latest muse starring in Burberry's Spring/Summer 2012 campaign again (she also did S/S'11). Her look mixes elements of rock and roll with designer pieces. I noticed her as a regular model on Asos.com and in photos from attending events with her older sister, Poppy (also a model).
Chanel Iman - She is a model who knows how to look glamorous while remaining youthful. Her dramatic, red carpet looks are my favorite, but I think she looks adorable in her casual looks too. 
Who are your female style icons?